WE OFFER THE BEST AND MOST COST EFFECT PROBIOTICS ON THE MARKET TODAY.
VETERINARY FORMULATED CBD ISOLATE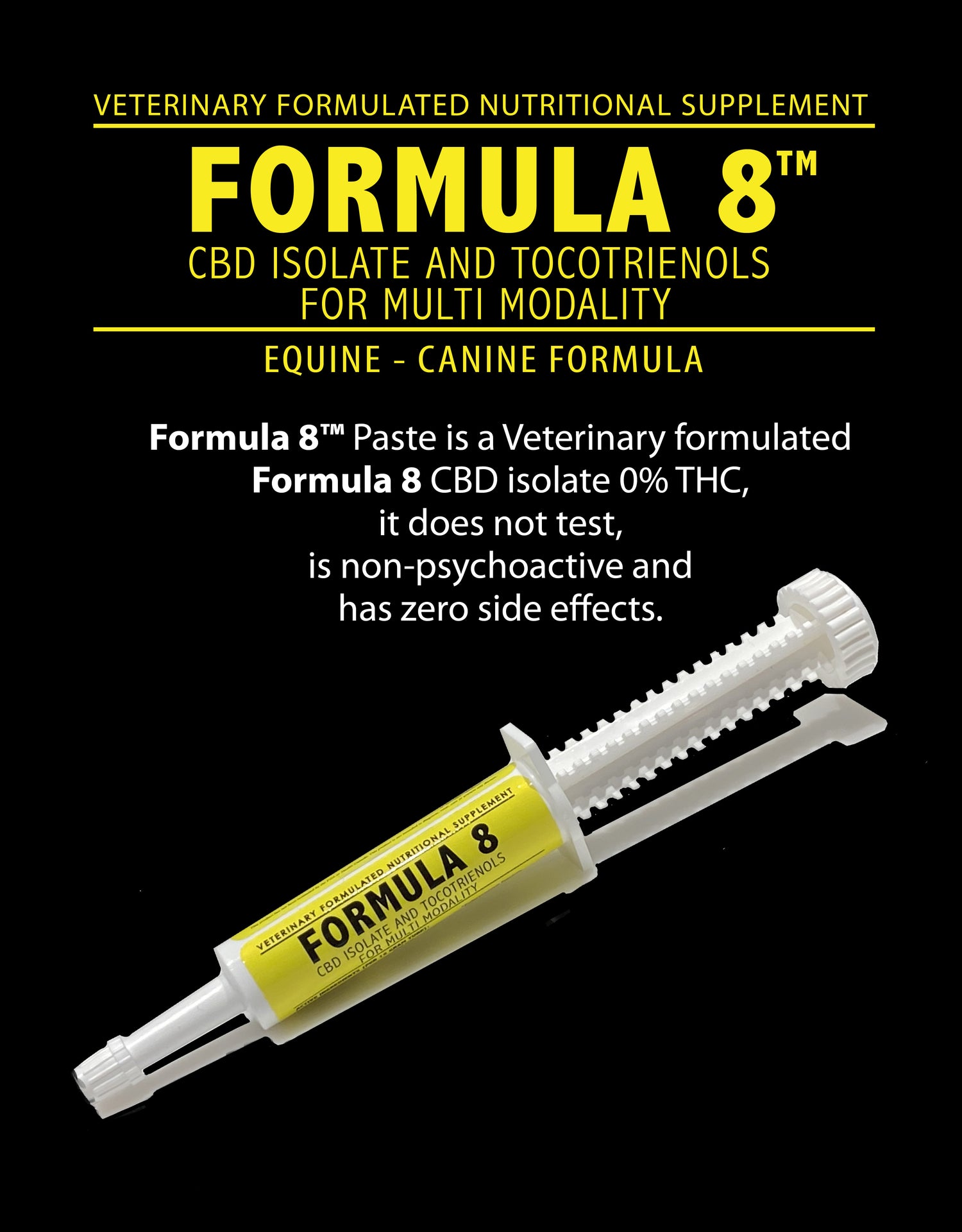 WHY CBD ISOLATE?
CBD Isolate is a cannabinbidiol in it's purest form. To produce this compound, CBD is isolated and then refined to strip out any additional Cannabinoids, terpenes and plant components found in the Hemp plant. The final product contains 99% CBD Isolates. This means that Formula 8 is a perfect option for competing and working horses alike and anyone who seeks a guaranteed THC-FREE product for their horse or dog. Formula 8 paste is tasty and easy to administer and each 15ml tube is standardized to ensure that it contains the same potency to offer maximum effect.
PURCHASE
Targeted Cardiac Nutrition for Dogs needing support for Heart, Immune and Mitochondrial Function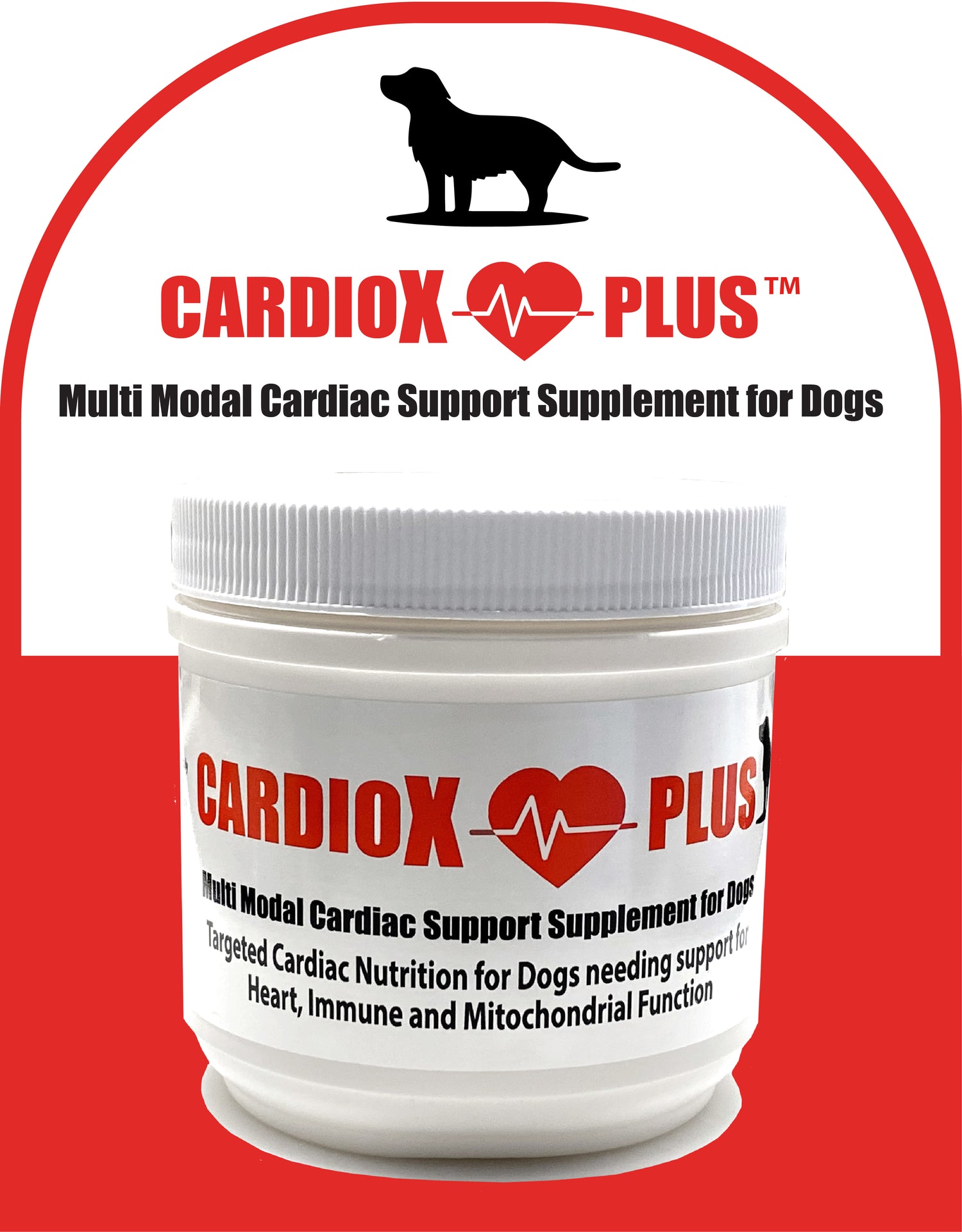 CARDIOX PLUS
Multi Modal Cardiac Support Supplement for Dogs
Nutrient specific support to aid in the prevention and treatment of Cardiomyopathy for all stages of life.
Targeted Nutraceuticals to aid in the treatment of Heart Murmurs puppies and young dogs.
Provides antioxidant support to aid in the treatment of Periodontal Disease linked to heart diseases like Endocarditis.
Targeted Nutraceutical profile to aid and support the treatment of Mitochondria and cardiovascular disease such as Ischemia and Heart Failure in Dogs.
Ongoing and long term nutrient support to aid in the treatment of Congestive Heart Failure in Seniors.
MY DOG NEEDS THIS
CUSTOM NATUROPATHIC COMPOUNDING
BRING YOUR CONCEPT TO LIFE WITH HNS ANIMAL HEALTH & NUTRITION
Concept to Completion with Custom Packaging & Labelling for the Veterinary & Pet Food Industry. Offering Small Batch Productions.
IT ALL STARTS HERE